Native American Education Event
In May 2008, students from the Rochester Institute of Technology gathered at the Ford Farm to cook salmon in a traditional Native American method by burying it on hot coals.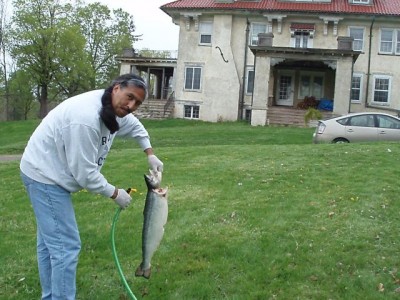 Students gathered wild onion from the farm which were used at part of the meal.  This provided an excellent opportunity to discuss genetic engineering and modern agricultural practices.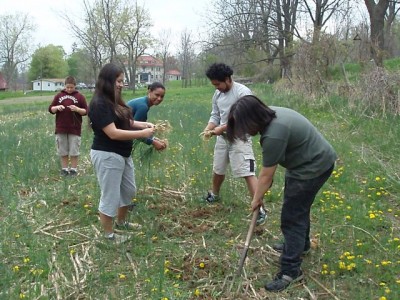 A great time and excellent food was enjoyed by all.